Bella & Friends
Bella & Friends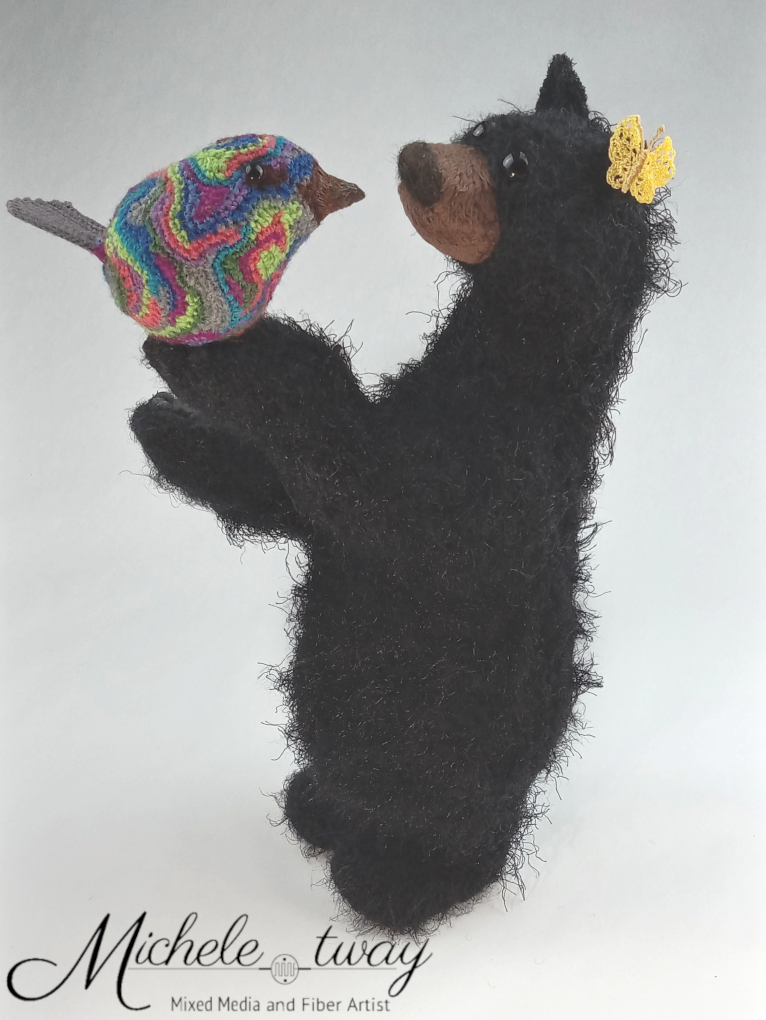 Bella in Profile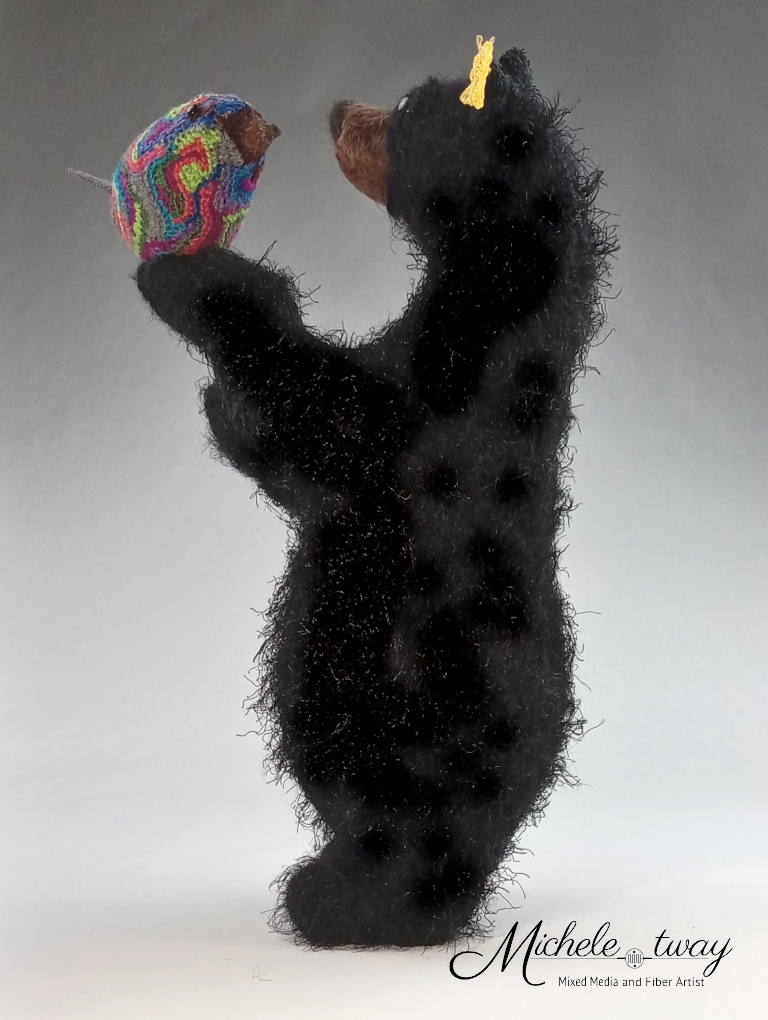 Bella Facing Right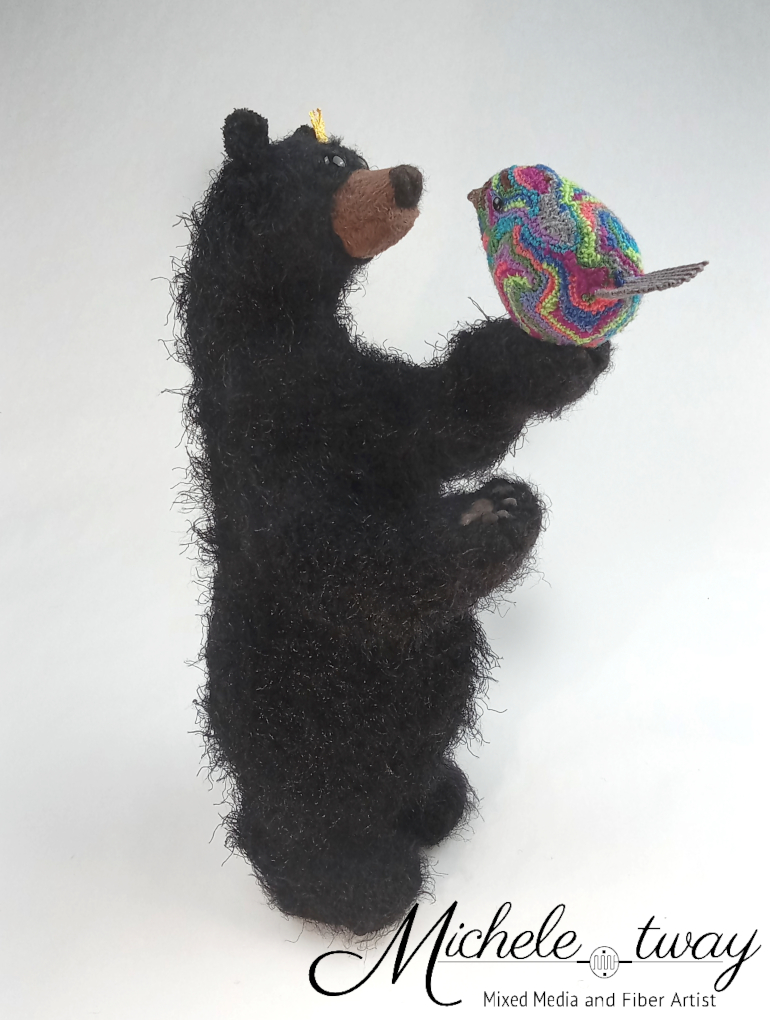 View from Above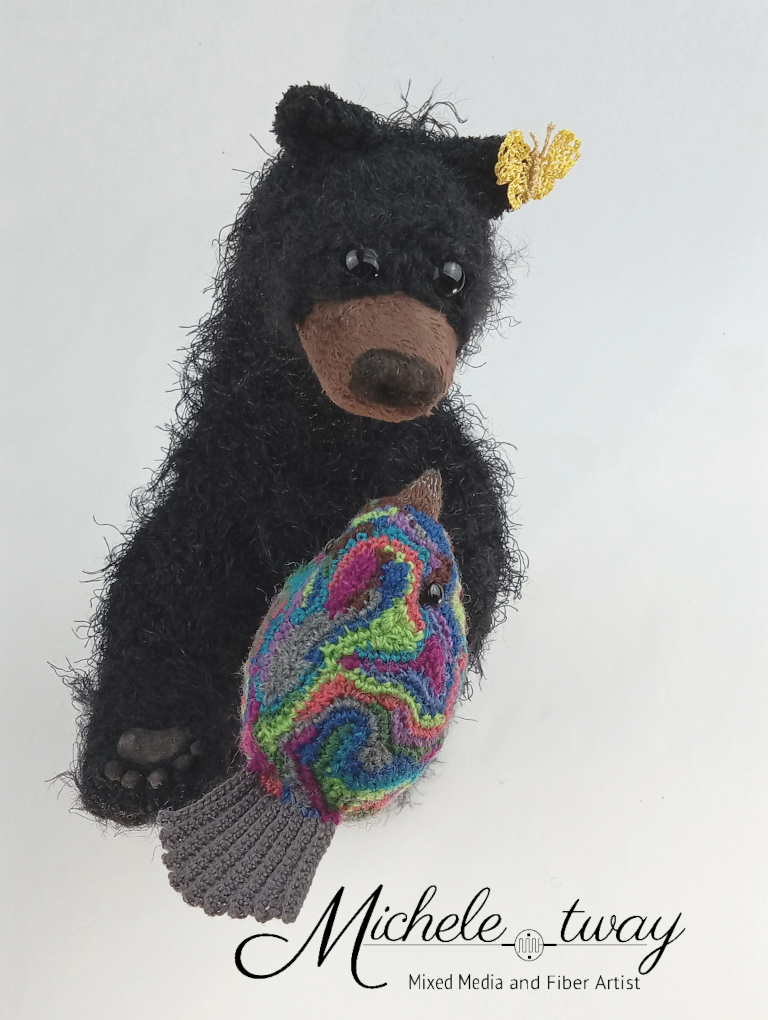 Bernadette's Tail Feathers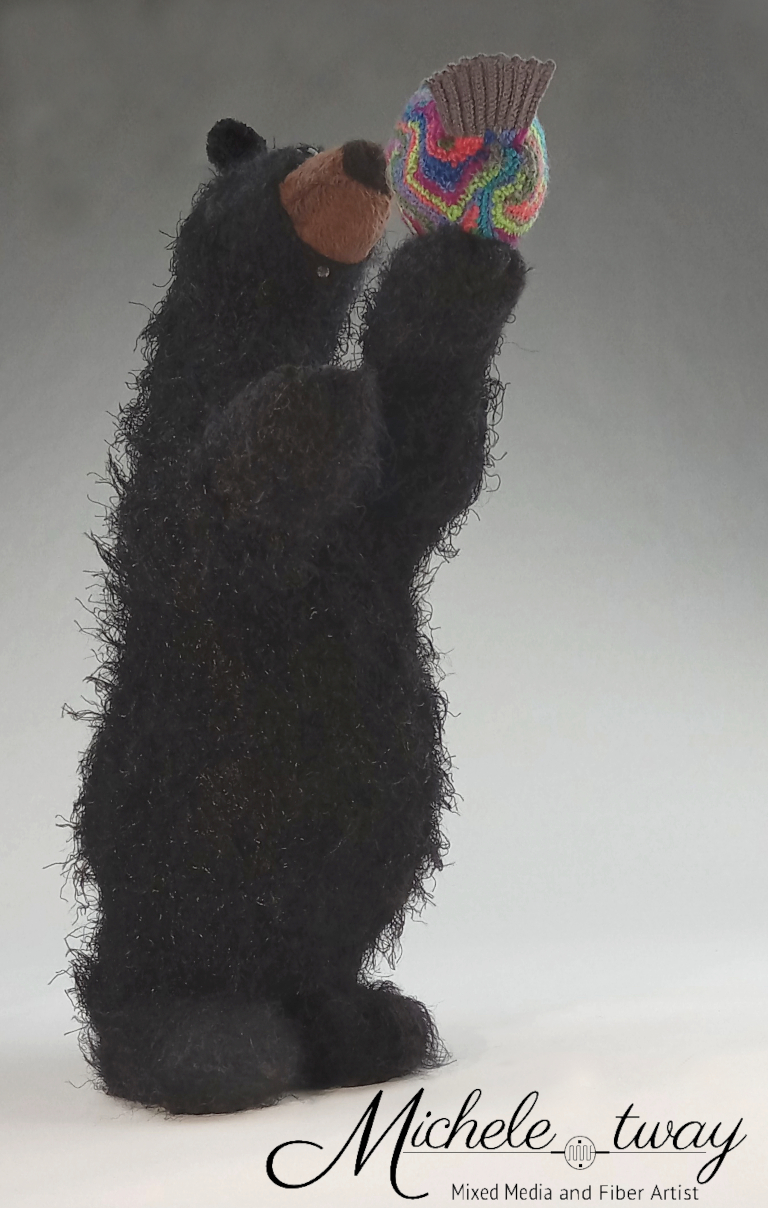 Bella's Paw Pads; hand sewn from Batik fabric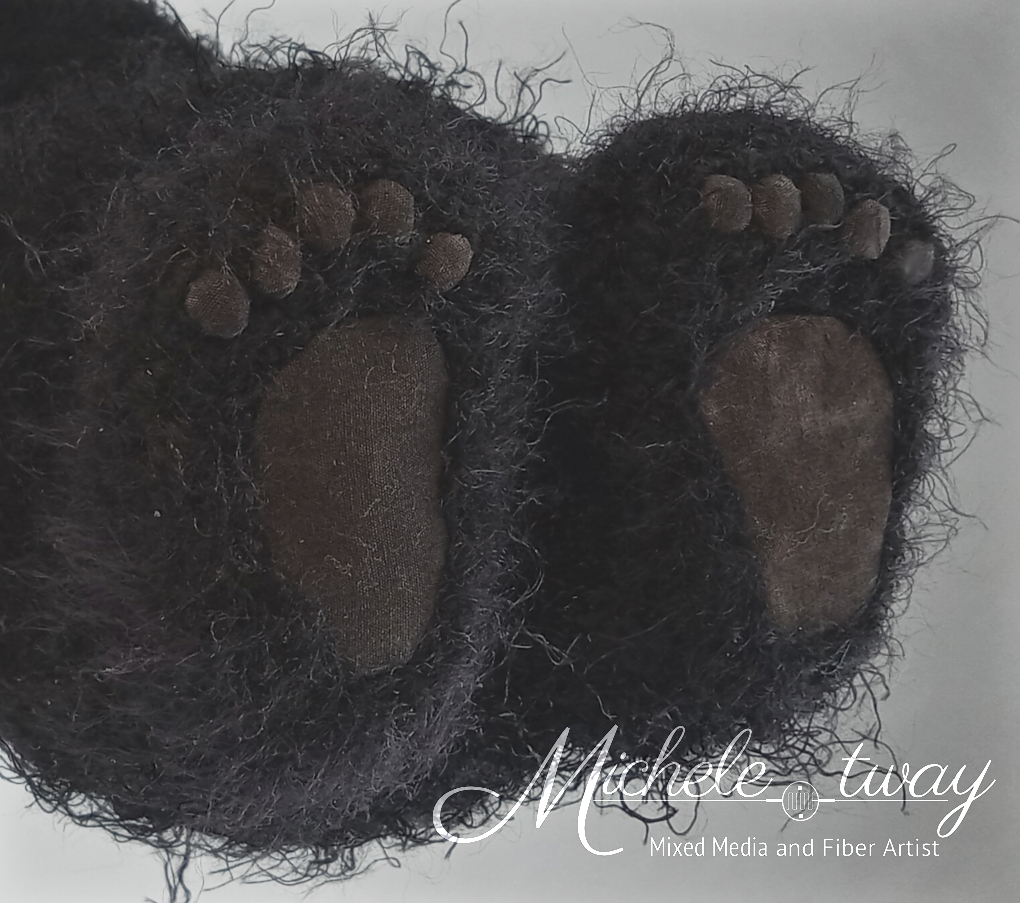 This sculpture was made for the members only, "Embellishments" Exhibition at the Southern Highland Craft Guild.
I love themed exhibitions. They challenge each artist to look at their work differently and to think about creating something unlike anything they've done before.
My initial thought was if I tried to add even more decorations to one of my bird sculptures it might look like the poor thing had fallen into a bucket of glue and then tripped into a pile of glitter and sequins. It took a while, but I finally came up with the idea of turning things around a bit. Instead of over-decorating one of my birds; what if embellished something else with a bird?
The Making of Friends
It began with a wire armature, wrapped in layers of materials. Once I started stitching and shaping additional layers, Bella, the bear, began to emerge. Her form fitting fur coat was crocheted from a trio of wonderfully fuzzy, black yarns. Some soft minky fabric, left over from my teddy bear making days, provided the perfect color and texture for her snout. I used some batik fabric to sew her dusty and well-traveled looking paws. With a bit of needle sculpting to form her nose and a pair of vintage buttons for eyes, Bella was ready to be embellished with a pair of her forest friends.
Bernadette – a traditional German name meaning brave as a bear, sits securely in one of Bella's paws as they gaze into each others' eyes. I used over 20 different threads, lace and embroidery yarns to create her crocheted coat of many colors, tail and thread embroidery painted beak. Her eyes are glass; the kind often used in teddy bear making.
Sweet Lady B is a golden lace butterfly, who has found a soft perch on Bella's ear. She is crocheted and stitched from five different sewing and embroidery threads.
Following with my own theme of 'intentioned randomness' in my designs and material choices; Bella, Bernadette and Sweet Lady B, are made primarily with materials that were recycled, repurposed and/or rehomed. Only the wire armature and the sub-surface layer of Bella and Bernadette were made from new materials.
Embellishments
The Embellishments Exhibition will run from September 16th, 2023 – January 17th, 2024 at the Folk Art Center in Asheville, NC. Be sure to check out Bella, Bernadette and Sweet Lady B. And, don't miss all of the other wonderful work by members of the Southern Highland Craft Guild.