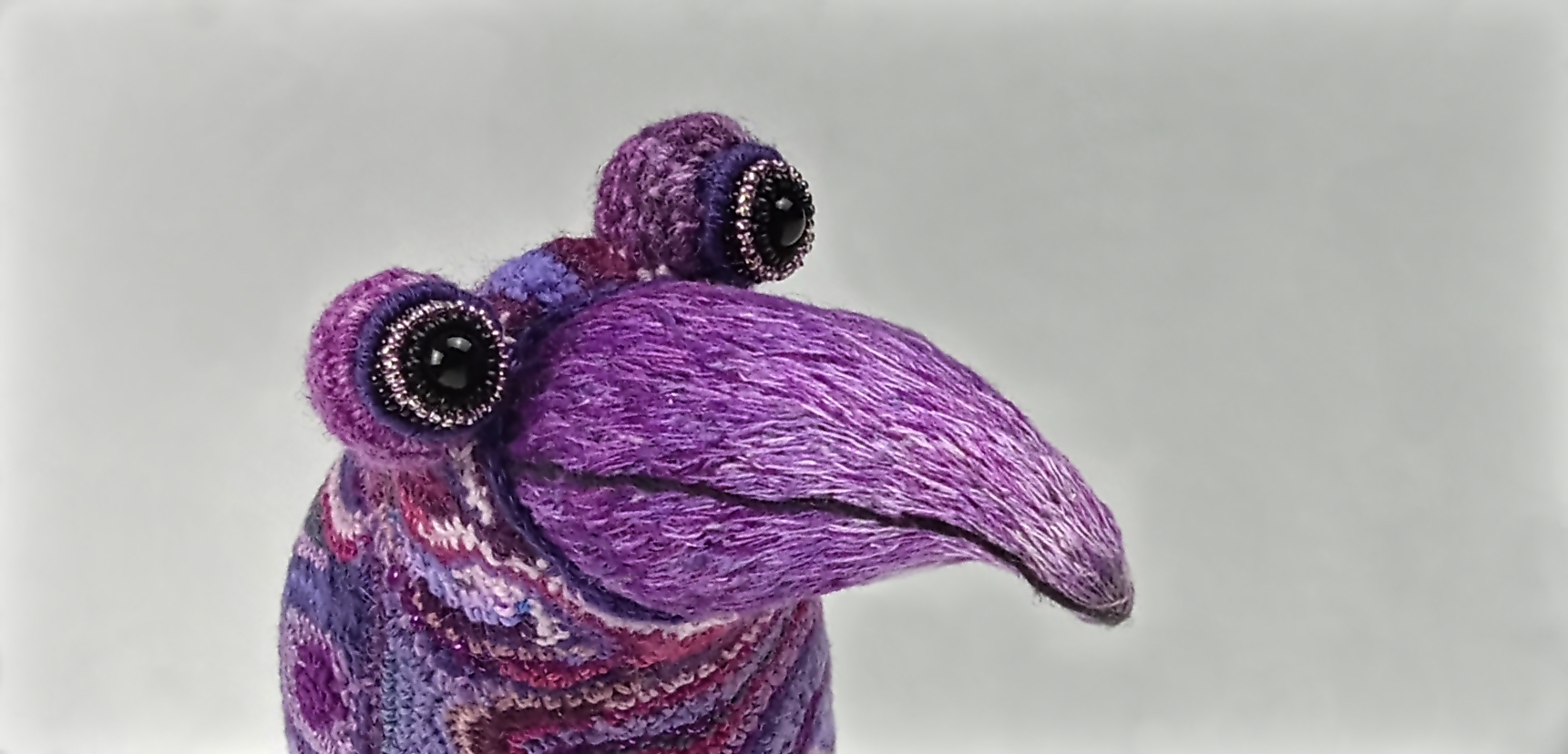 Michele Tway
Mixed Media & Fiber Artist
Intentioned Randomness & Whimsy
I create whimsical, one of a kind bird sculptures that celebrate the seemingly mismatched variations of textures found in birds through the use of soft fibers, hard metals, colorful embroidery and shiny beads.
Our home is in a wooded haven. We share that haven with everything from tiny, blind voles to white-tailed deer and black bears. Though our deer encounters have been few and the bear we knew lived nearby has only peeked in our window once, each day is a celebration of life with birds being our primary visitors.
Rather than attempt to mirror nature, my sculptures are a whimsical combination of the charm and personality of our feathered friends with colors that aren't found in nature; even if they should be.