Oliver
Oliver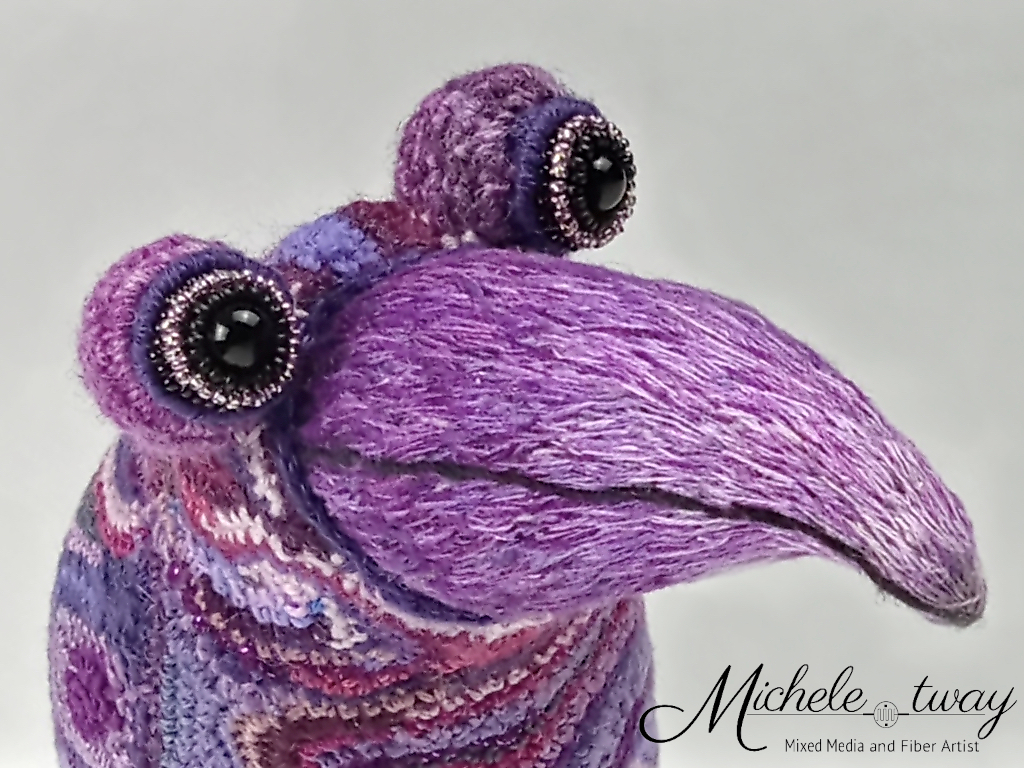 Oliver Front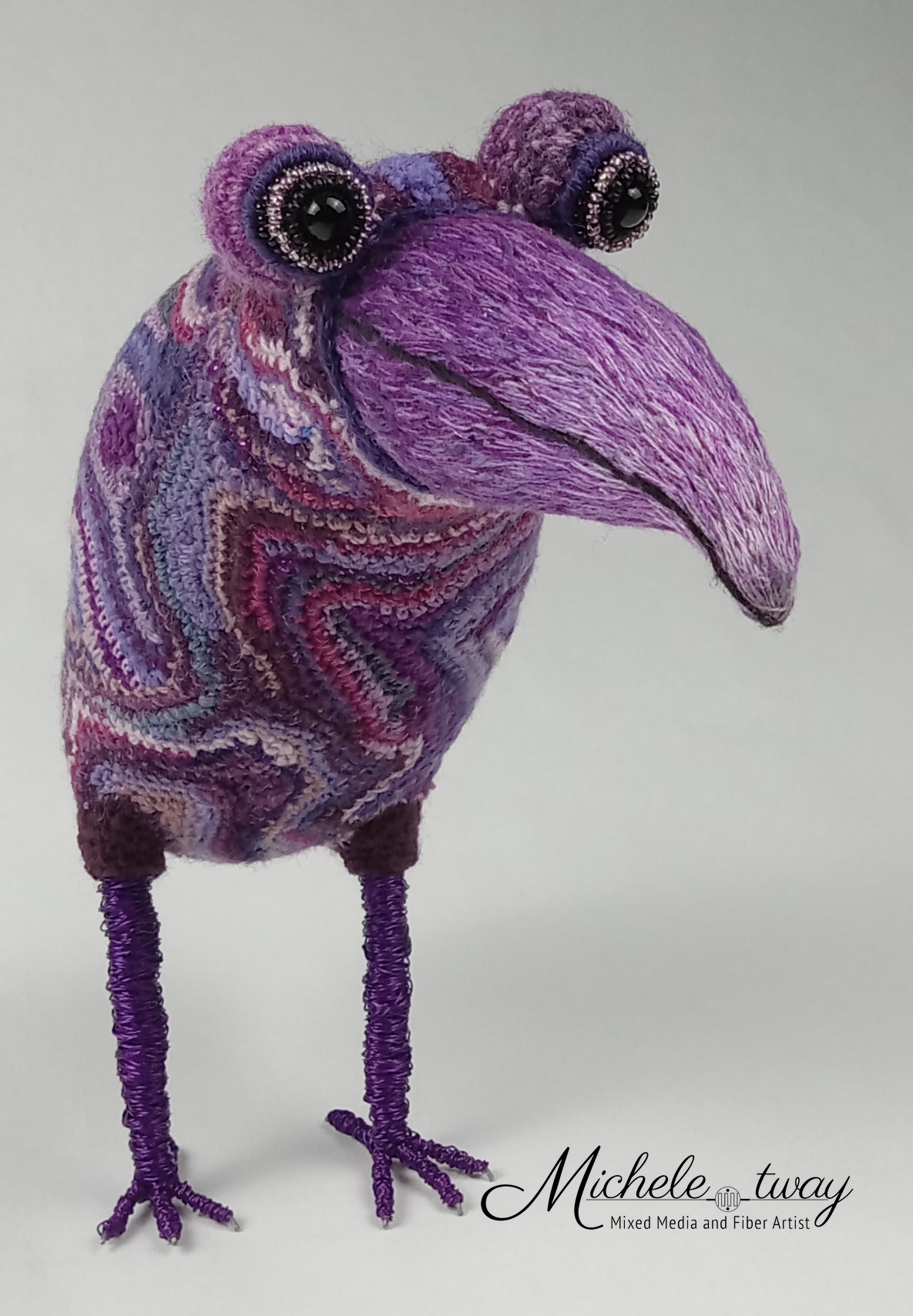 Oliver Facing Left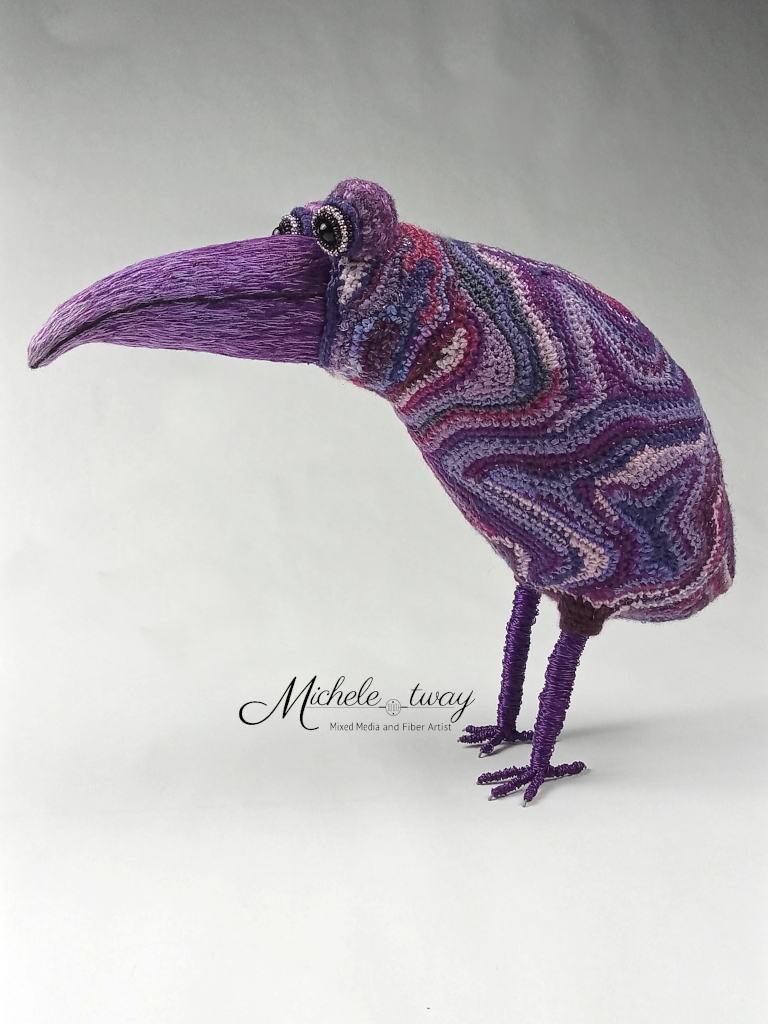 Oliver Facing Right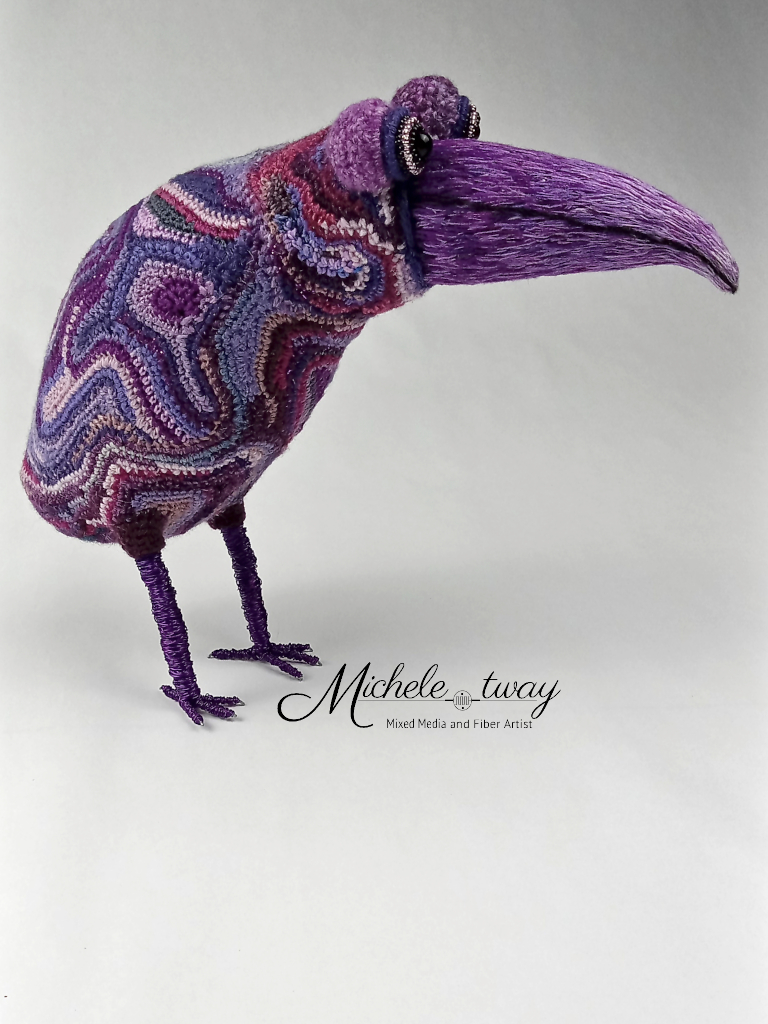 Quirky and sweet Oliver; his beak took almost as long to hand embroider as the rest of him. It was the third beak for him. Some of my sculptures are like that. It takes several tries before getting everything just right. His eyes, also took 3 tries to uncover the way they needed to be.
He's become a bit famous since he was on display as part of the Southern Highland Craft Guild New Members Exhibition in 2022. He was featured in Bold Life magazine, a Western North Carolina regional arts magazine, on February 21st, 2023 as part of the promotion for the Attributes exhibition also held at the Folk Art Center in early 2023. He had already left my little flock by then, but, his fame continues to spread.
Oliver features a fully hand-embroidered beak made with cotton, wool and metallic threads. His free-form crochet body was made with at least 20 different threads and yarns – both natural and synthetic. He measures 9.5″ long x 8.8″ tall and 3″ wide.