Poppy
Poppy Front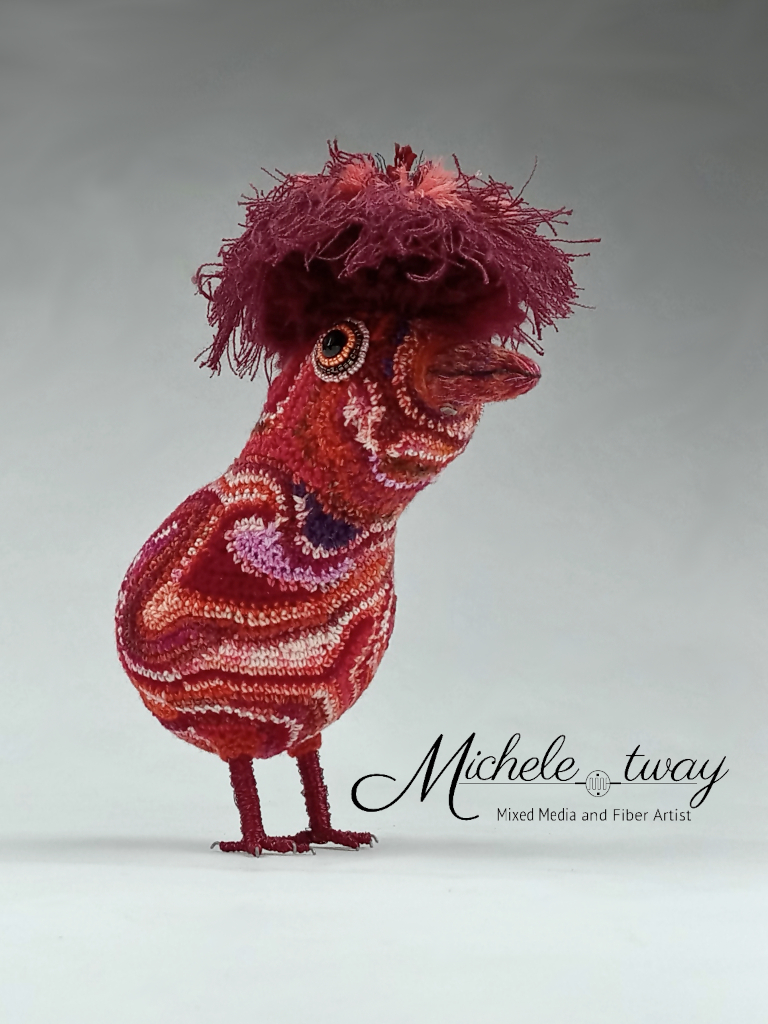 Poppy Facing Left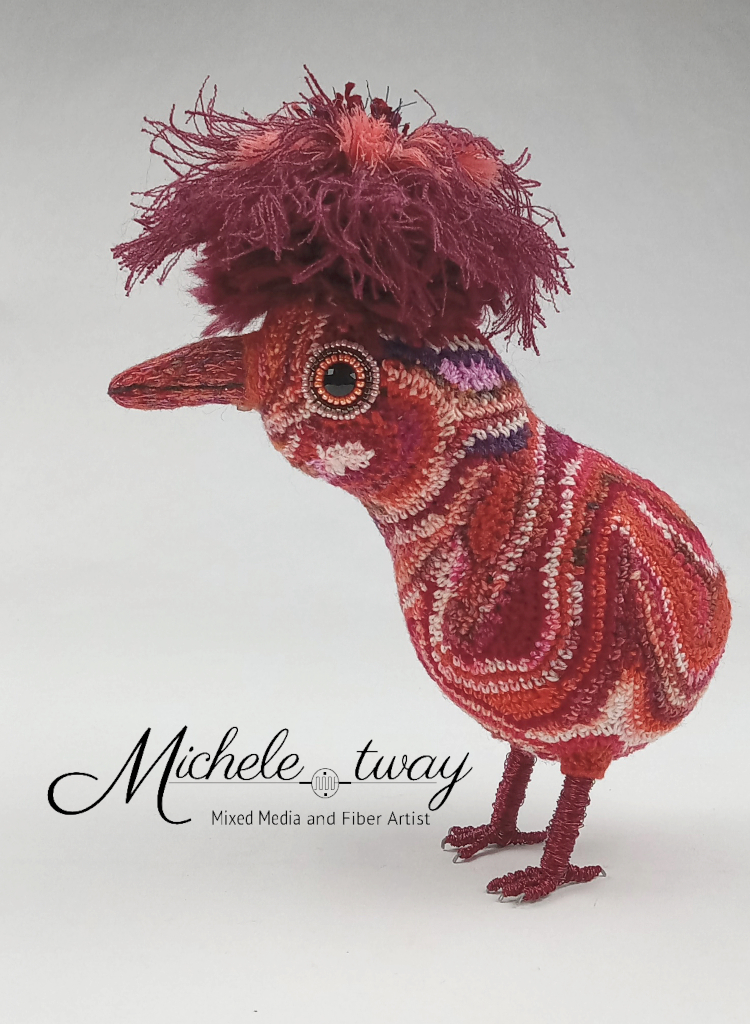 Poppy Facing Right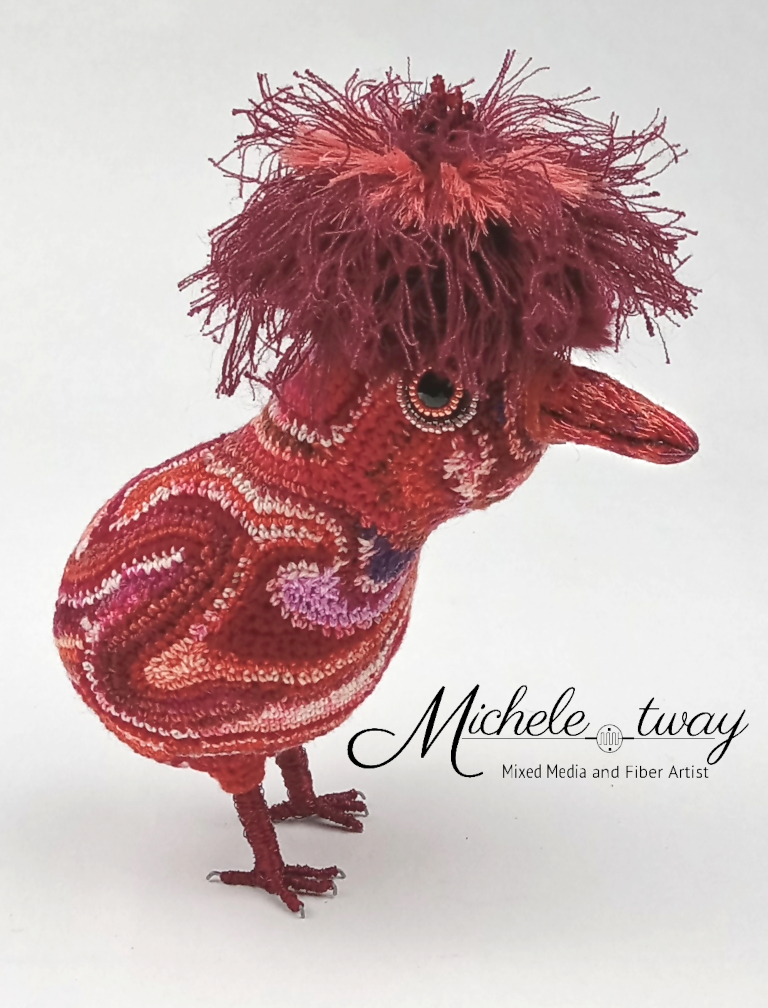 Sweet Poppy was one of those birds who just didn't seem finished somehow. She seemed to know her day would come; even if I didn't. She was waiting until a certain parcel arrived to let me know that she indeed needed more.
I think I tend to gravitate to interesting people. Those who have stories to tell of paths both taken and places yet to be explored . People who have felt the need to wander and rarely stay in one place for long. A knitter, randomly met, at a local yarn shop. She was a former Marine Corps officer, stationed at a base in Eastern North Carolina at almost the same time I was working as a civilian there. From there, my path would lead to mulitple southern states; her's led north. Only meeting almost 20 years later. as if by some master plan, for the first time, in Western North Carolina; in the small town of Hendersonville.
She has been a big part of my evolution as an artist. Contributing both moral support and many wonderful yarns – quite often in shades of red. Poppy, and many of my other birds have been adorned with yarns that she has shared with me.
Two years after Poppy's initial completion, I was gifted with some linen remnants. Those oddly cut, leftover bits and pieces of finely woven fabric were what remained after this same dear friend had cut out the garments she was making. The Marine would once again be donning a uniform – that of camp follower. She would finally be getting to embark on her own dream – participating in war re-enactments and teaching those who attend about the hardships of war and how costly freedom can be. When the reddish-maroon fabric arrived, it just seemed meant to be that it would so closely match the colors on Poppy.
The linen alone wasn't enough. Orange fabric, another remnant, oddly shaped, and only kept because of its color. A swatch of upholstery fabric, picked up from a materials swap; chosen simply because the colors and textures seemed interesting. Pulling out threads, one by one. Unweaving the beautiful fabrics to create something that was both somehow lovely and somewhat tattered.
So Poppy, now completed, appears to tell the story of a pair of American girls. Each born in a different part of the country. Who happened to randomly be in the same place at the same time; twice. Both with strong ties to the American military, the US Marine Corps, Cherry Point and North Carolina. Both lovers of playing with fibers and yarns. Both with an emotional attachment to poppies; as the beautiful and hardy flower associated with the sacrifices of World War I and Memorial Day in America. How fitting that Poppy would be reborn in May? Poppy, unlike other birds I've updated, didn't need a new name; she knew she just needed a bit more decoration and a bit more meaning added to her story.